Siemens developed a new modular product for analysing gas – the SITRANS GA700. An interactive presentation was developed to display the flexibility of the product and educate about its features. My task was to create a concept for this application and also the imagery and look. With the help of a freelance 3D artist we made the product come alive.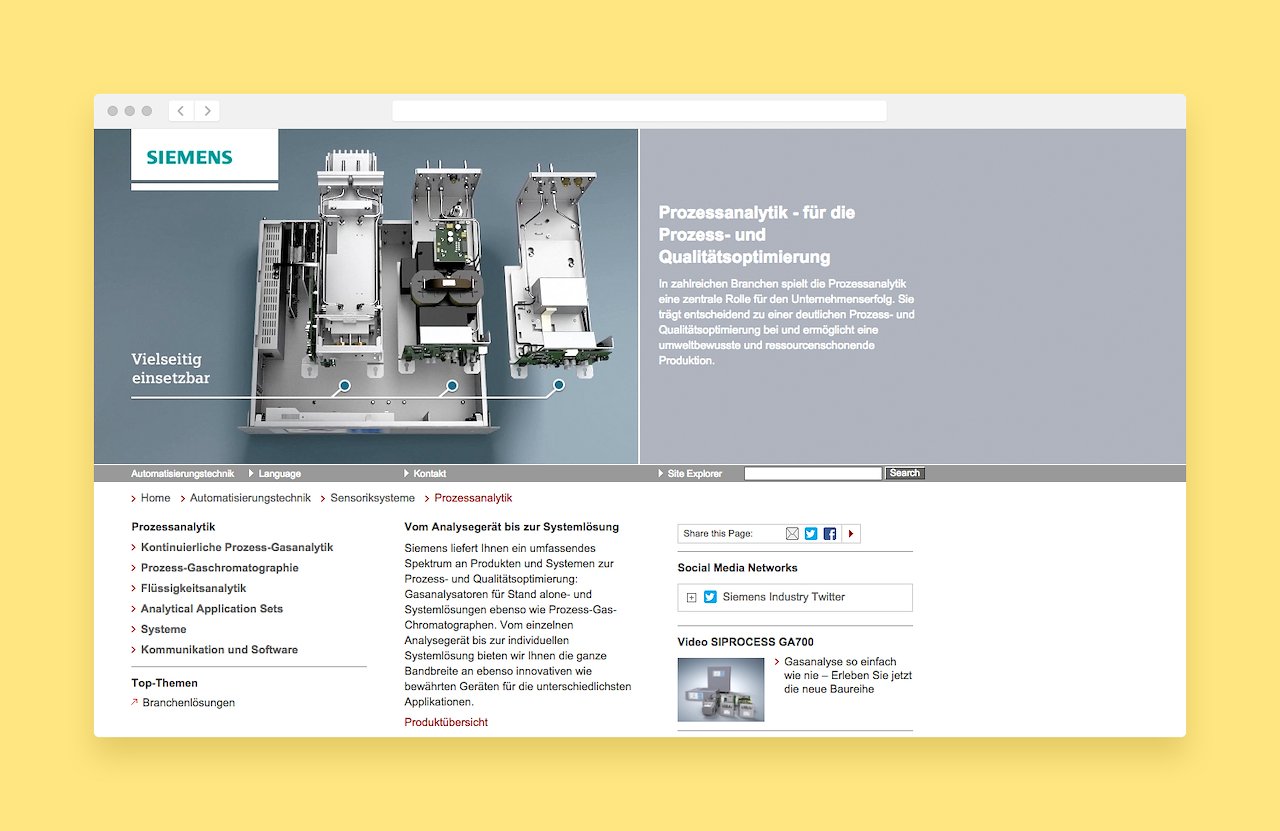 Screenshot of the intro video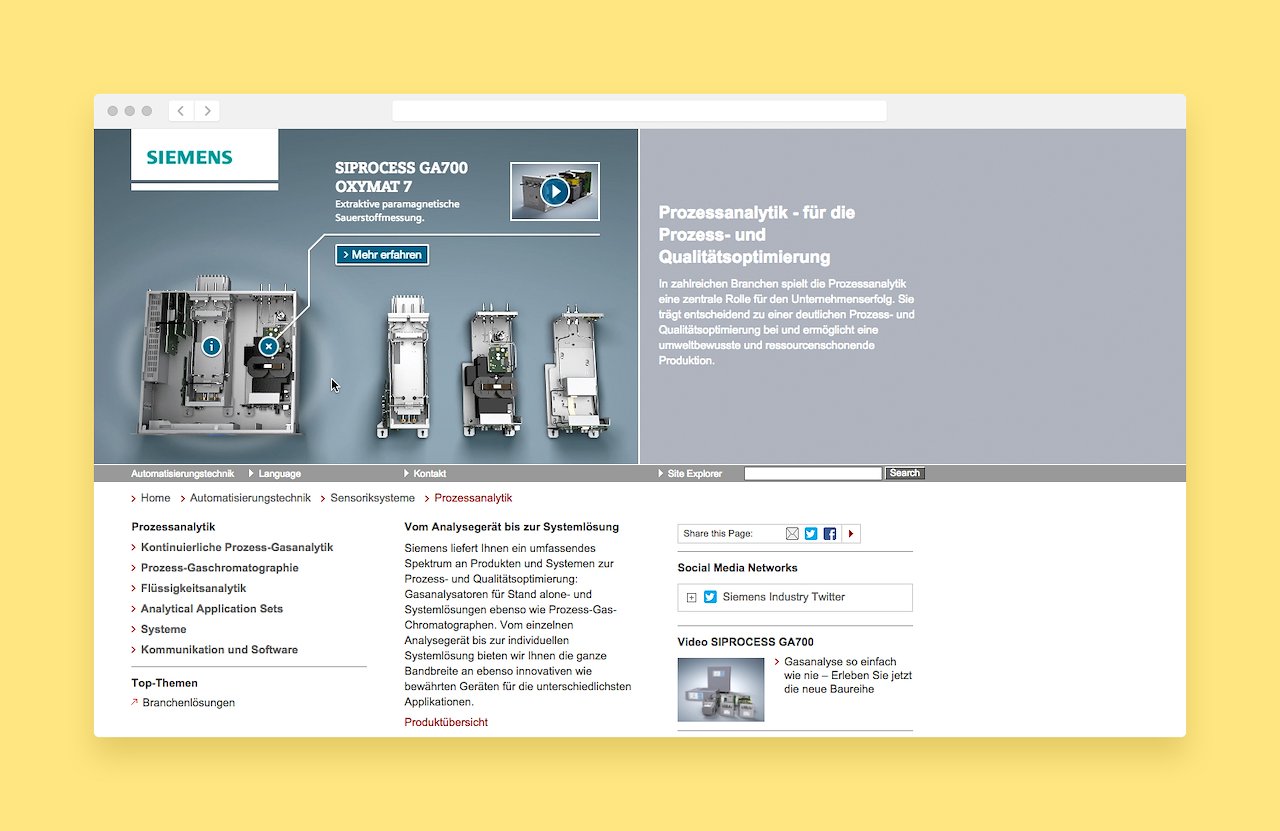 Using the interactive part
A screen recording of the Webspecial in action.
Infographic for brochure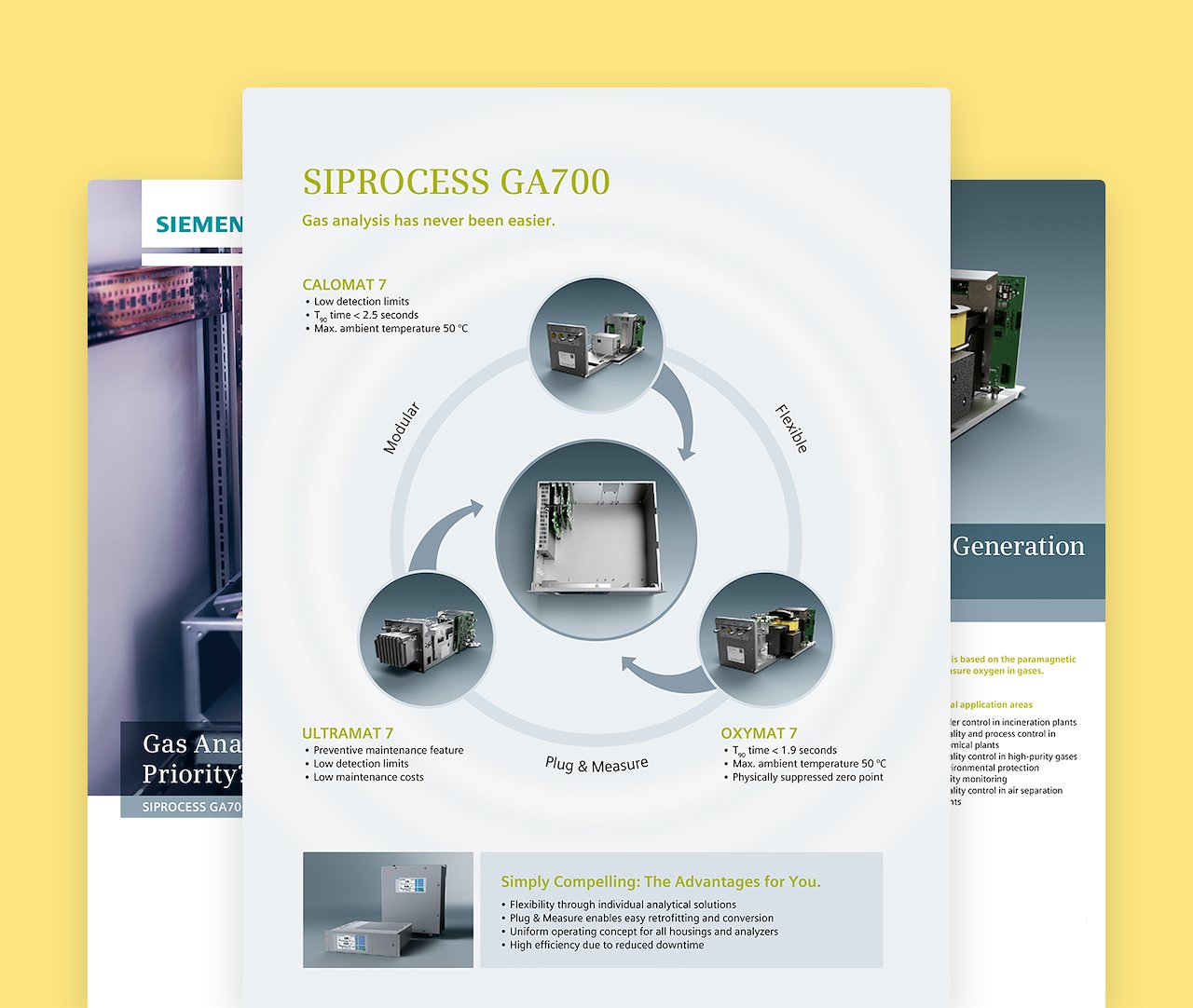 I also created an infographic as part of a brochure for digital publishing.